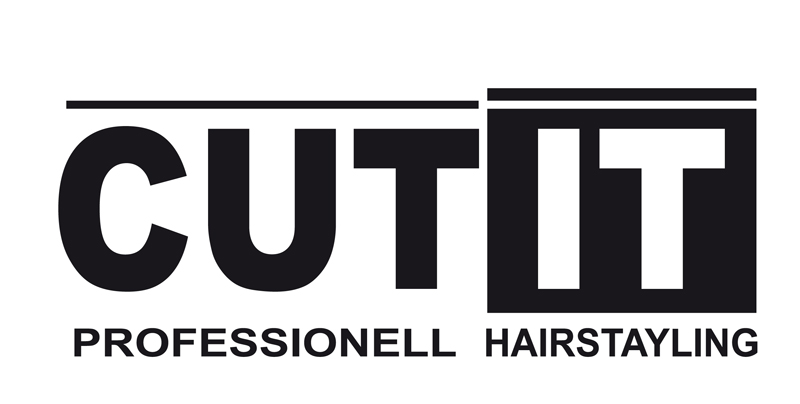 Jusuf's sharp eye, calmness and patience create hair art.
Jusuf's story begins in Stip during fundamental rights training where we met him as a participant. He introduced himself as a returnee from Germany who studied to be a hairdresser and is interested to continue his training.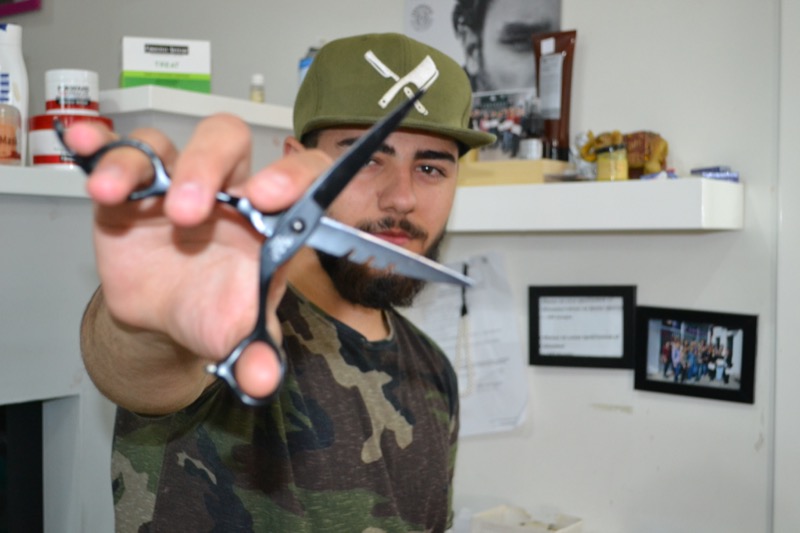 With the opportunity the project "Roma returnees and Macedonian citizens social inclusion" financed by WE EFFECT from Sweden, NRC included him in the hair dresser beginers course in cooperation with the hair dresser studio Kontesa in Stip. During his training Jusuf shows off his skills and after 2 weeks he is offered to return to the studio and continue his craft intensively. Now, he does hairstyles for men, maintains beards and treading –a technique that derives from Turkey which he learned in Germany.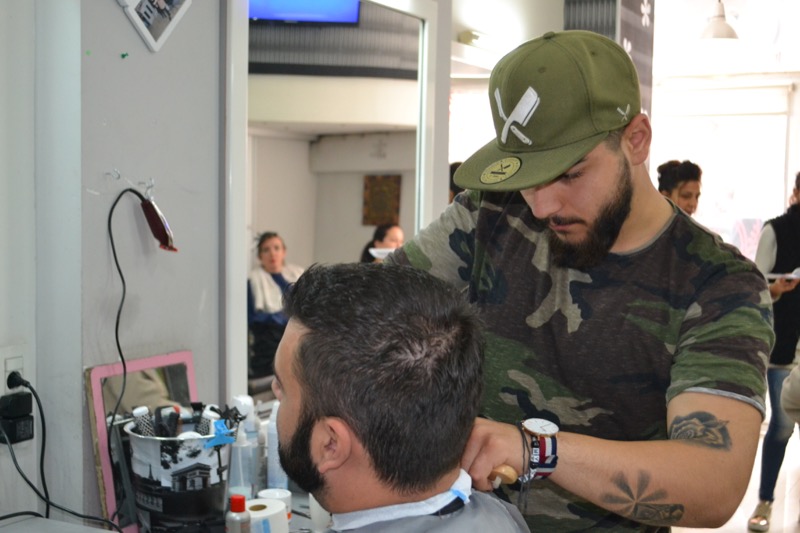 This offer sounds interesting to NRC that's why we decided to visit the salon where Jusuf works and get to know him better.
19-year-old Jusuf lives in Stip in the Senjak neighbourhood with his dad. He has a brother and a sister who live in Germany with their families and his mom passed away. He finished elementary school and in 2nd year high-school with his mom and dad he left for Germany. He says that in school he was more interested in drawing then studying. He drew profiles with pencil from a young age.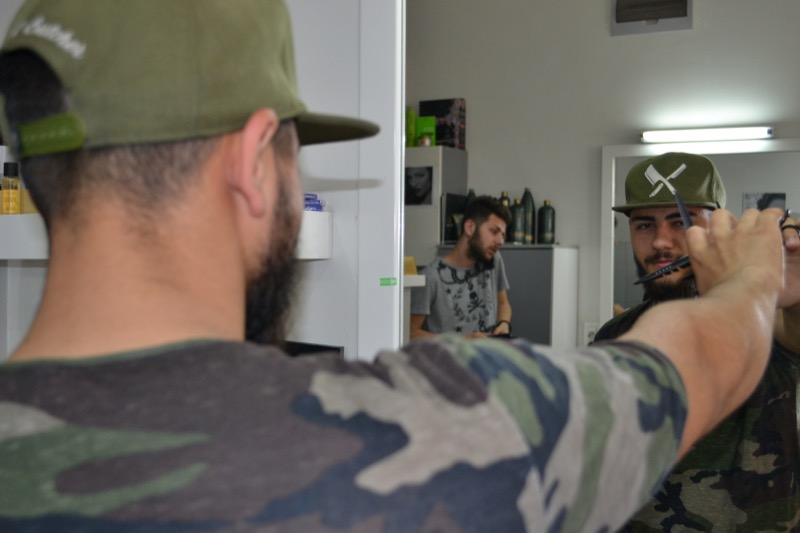 In Germany he started learning German at first, until his nephew told him he was taking hair-dresser classes where the conditions were good. Jusuf decided to try the craft and the teacher noticed his skills and told him that he has potential to work. He learned the craft for a year and a half in the salon Unique and additional 3 months in another salon. In the meantime, his mom passed away and in the beginning of 2017 he returned to Macedonia.
He is willing to work hard in order to succeed. During the one month of working in Kontesa he had many satisfied customers. Jusuf wants to have his own salon , to make a career for himself and make a living from it. His salon will be named-Cut it.
"Everything in its time", says Jusuf, everything has its timing.