The National Roma Center organized an online meeting of young Roma who want to continue their higher education at the faculties in the state and outside it, officials from the civic organization announced today. The young people of Kumanovo from the Roma ethnic community had the opportunity to be informed and encouraged to continue their higher education through the presentation of practical successes.
The executive director of NRC, Ashmet Elezovski, called on young people to continue their education, to become successful citizens of the country, to choose education.
– This country is a treasure of young Roma intellectuals. Everyone should jointly continue with a serious commitment to motivate them and create conditions for everyone, including the Roma, to have the opportunity to continue their education, to develop, to contribute to building this country. In this time of general crisis, the Roma are succeeding with outstanding grades. One of them is Burhan Zekir, a Roma from Skopje who successfully defended his master's thesis with the title: on the master's topic: "Computer analysis of biometric research at the International Slavic University," said Elezovski.
As informed by the NRC, a few months ago a girl from the Roma ethnic community from Kumanovo graduated with a doctorate in general medicine at the faculty in Skopje with excellent grades.
Elezovski believes that the formula for the success of these students is financial support, will, learning, a family-developed stem of educated Roma, faculties without the presence of racial and religious forms of intolerance.
He continued the history chronologically, in a family in which there are outstanding masters of trades, a parent with a higher education and a professional and responsible forensic expert who graduated, sisters with a higher education, a wife who is a biochemical engineer, Elezovski told the young Roma.
МMaster Zekir said that he dedicates his success to his parents, family, to the late Romani intellectual Dr. Bajram Berat, to all foundations that support Roma scholarship, REFREF, previously Soros, FOOM, colleagues, professors./MIA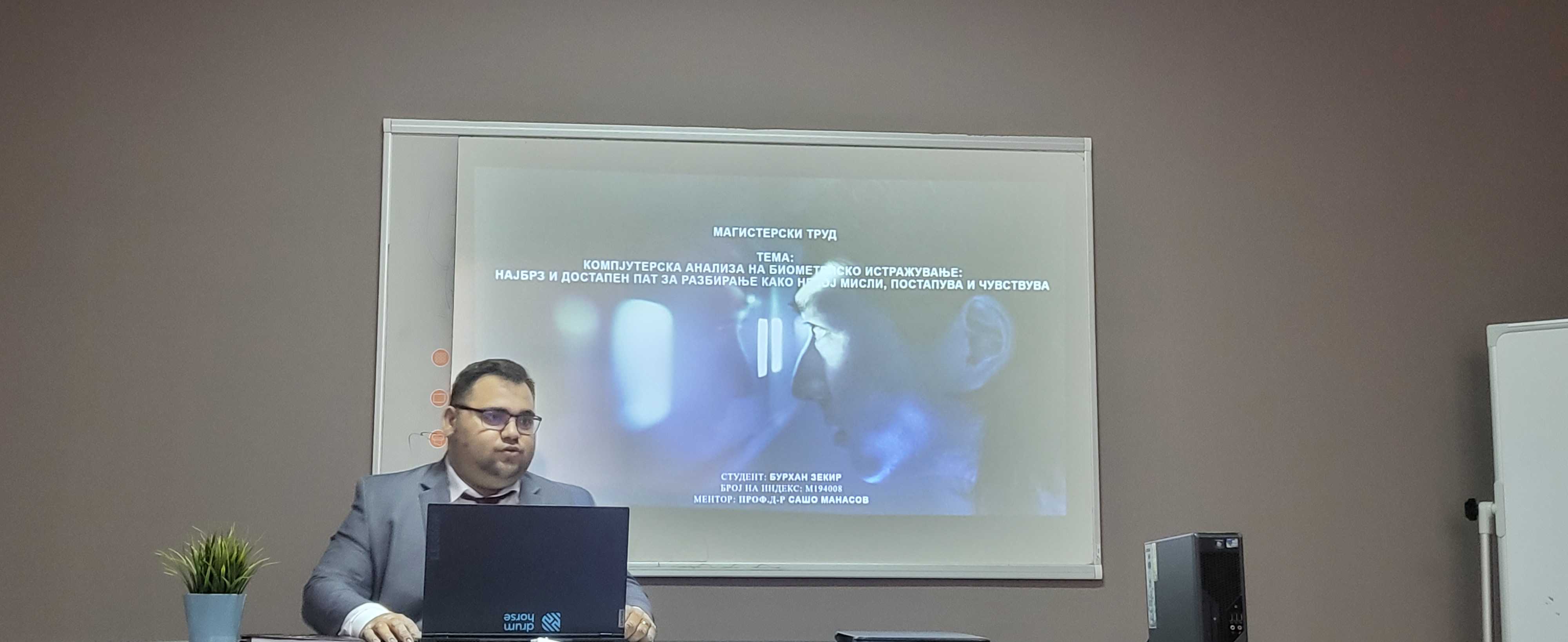 August 20, 2022,
Published by MIA media Macedonia
https://kanal5.com.mk/nacionalniot-romski-centar-gi-motivirashe-mladite-romi-da-prodolzhat-so-visoko-obrazovanie/a543343