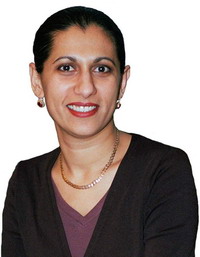 What is your name and current position?
Viktoria Mohacsi, MEP
What is your political belonging as a member of the European Parliament?
Alliance of Liberal Democrats for Europe.
Please describe your previous activities before becoming an MEP (short biography).
Arany Janos Gimnazium, Beretty à Ãjfalu (1989-1993). Philosophy Faculty, Szeged University, Communication Department, Budapest (1997-2002).
Boom Film documentary film series (Dutch), reporter (1996-1999). Joint Eastern Europe Centre for Democratic Education and Governance Assimilated with Syracuse University, education project, expert (1998-2000). BBC World Service Training, Budapest (1998). International Deliberative Democracy Workshop, Washington D.C. (1999). World Bank: Researcher, Roma Programmes in Hungary (2000). Member, Board for Legal Protection of the Roma and Media Aspects, Soros Foundation (1999-2000). Educational Research Institute: Researcher and adviser, research project on segregation of the Roma in schools (2000-2001). Editor, BeszélÅ' television programme, Hungarian ATV. Presenter, 'Amit szabad Jupiternek' (What is permitted to Jupiter) human rights magazine.
Ministerial commissioner, Ministry of Education (2002-2004).
What is your opinion about the current Roma situation in Europe?
The post-1989 era in Europe has seen an outbreak of intense anti-Romani sentiment in both Eastern Europe.
Systematic persecution of Roma took place in countries including Albania, Bulgaria, Germany, Hungary, Poland, Romania, Russia, Slovakia, Ukraine and Yugoslavia.
At present, anti-Romani sentiment is present in most, if not all, European societies and is extremely high in some countries. Ex. According to one recent survey, 79% of Czechs would not want Roma
The situation of the Roma in Central and Eastern Europe is one of the most challenging poverty issues to emerge during the transition from socialism, no single ethnic group has been so consistently excluded from the opportunities brought about by the transition than the Roma.
The treatment of Roma is today among the most pressing political, social and human rights issues facing EU.
How much is Europe aware about Roma?
The subject has been well reserch, the Roma are considered the most disadvantaged minority group in Central Eastern Europe. However little is done in practice on this situation.
Having in mind all those resolutions, directives and reports which are established by political groups in EP, at what level are Roma included and protected?
——
Considering your experiences and opinions which is the most urgent problem related to Roma at the European level?
Poor access to mainstream educational opportunities as result of racial segregation
The absence of elements within the formal and informal curriculum that promote anti-racism and anti-bullying and multicultural education;
Absence of racial equality in educational outcomes;
Roma face significant barriers in the labour market and in accessing gainful mployment, and as a result disproportionately higher numbers are unemployed.
Roma throughout Europe live in substandard or extremely substandard housing, and often in slum ghettos or site locations
exclusion from the health care system, is particularly noticeable.
Life expectancy is 12 to 15 years lower among Roma s compared to majority population
What has been done until now as a program from your political agenda?
I have given particular attention to the issue of education, especially the problem of racial segregation.
What kind of activities are you planning in the future related to your political and ethnic background?
I wish to promote a policy concerning the ban of segragational practices troughout EU.
How is the cooperation between you and your colleagues?
Very good in some instances, manny are willing to work ont he plight of the Roma. Still when it comes to practical measures this support is often dwindling, mainly due to the complexity of the problems we are dealing with.
What is your vision for the future and where do you see yourself after you finish in Parliament?
I wish to return int he civil sphere. Most legal instruments for the integration of Roma are now in place, the Romani civil society has to learn how to use them effectively. If given the possibility I may wish to wrok further at the political level, but in a more executive position.