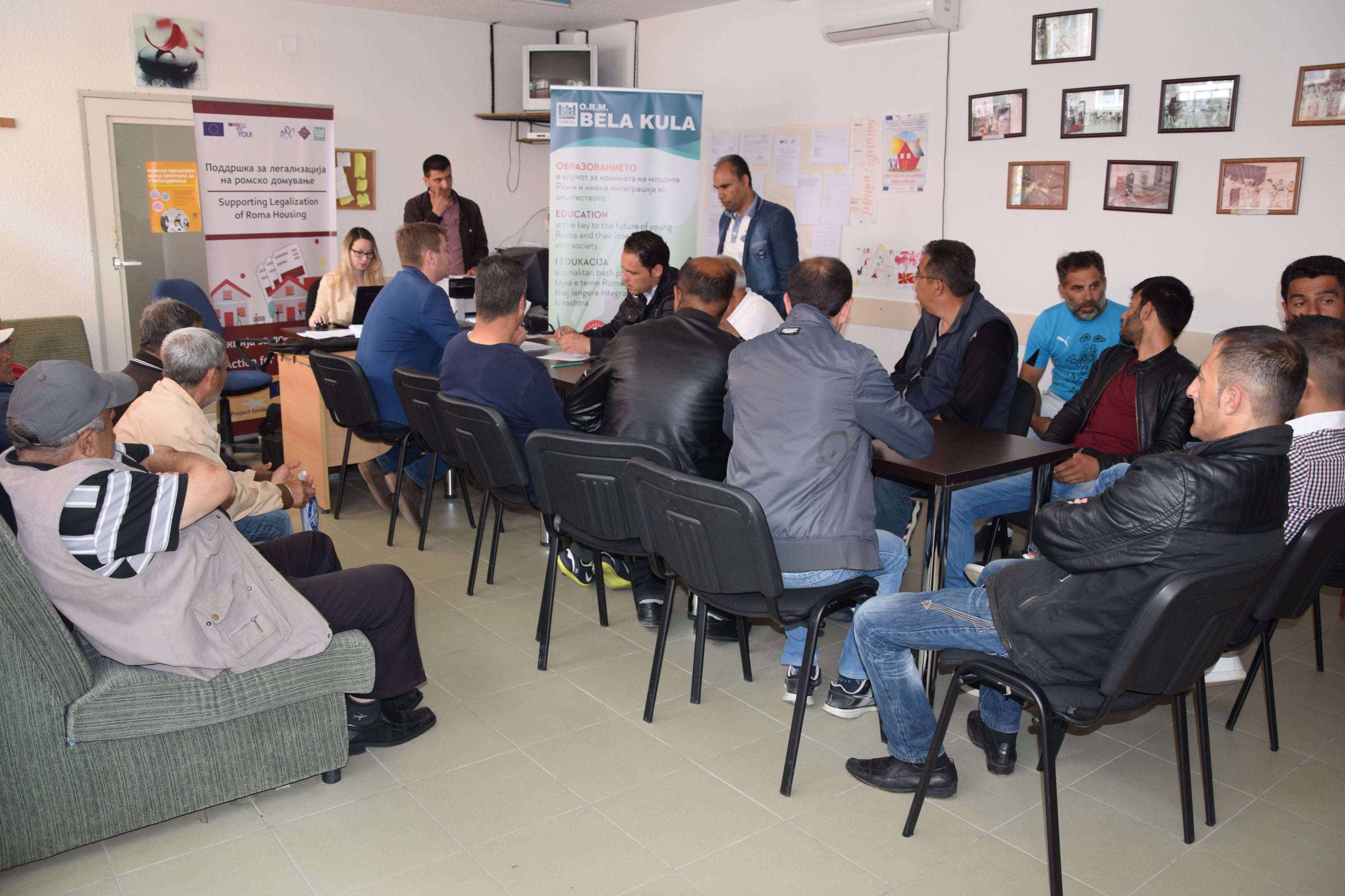 Within the project "Support for legalization of Roma housing" in May 2018, were held  meetings  of citizens with lawyers for providing legal assistance in procedures for legalization of illegally constructed buildings.
The meetings were held in the cities: Kumanovo, Kicevo, Stip, Prilep and Kocani.
The purpose of the meetings was to initiate and conduct the procedures for legalization and implementation of activities that will contribute to the effective realization of the right to housing and implementation of the Law on Treatment of Illegally Constructed Objects.