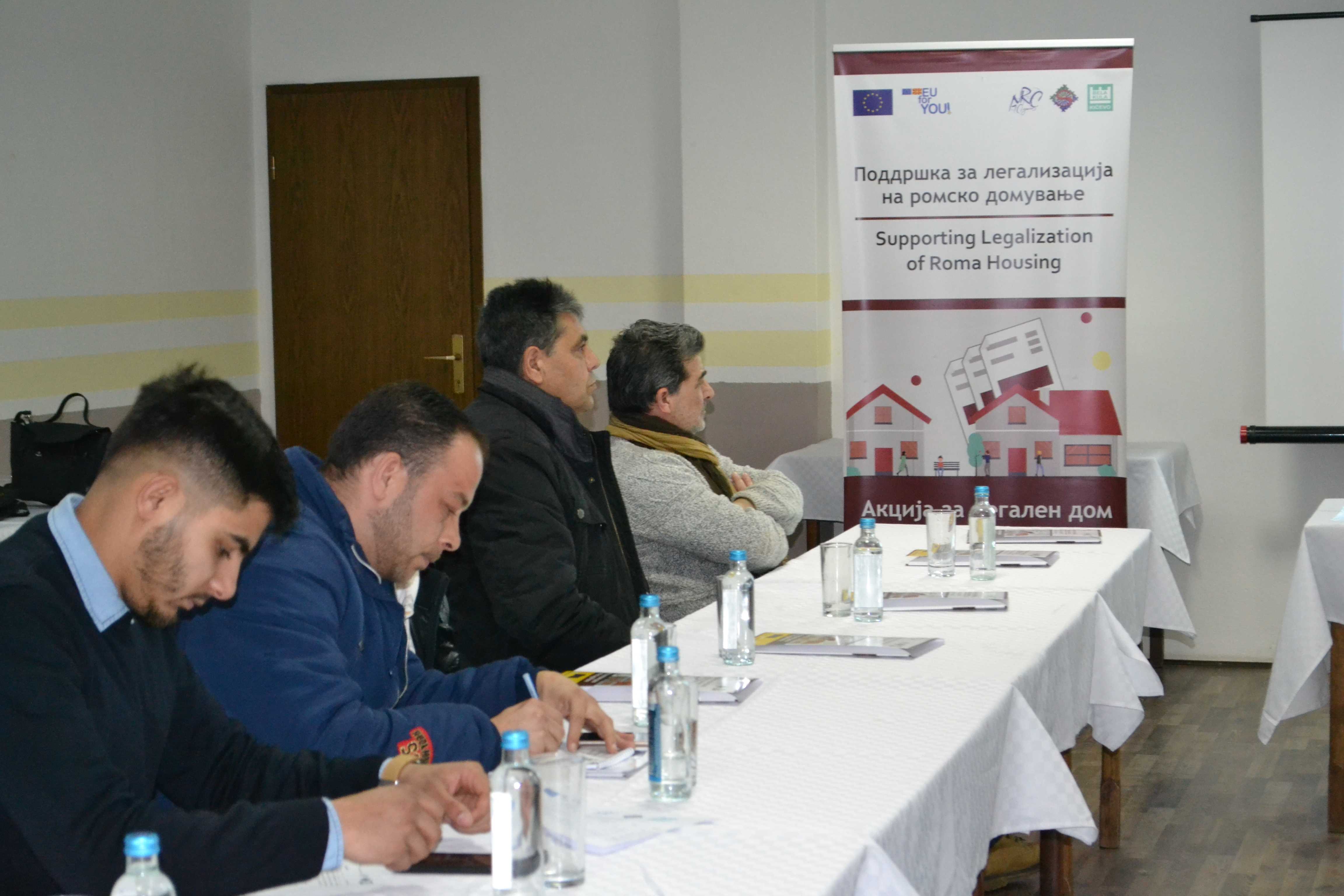 Within the framework of the project "Action for Legal Home", five info-days were held for awarding sub-grants in the municipalities of Kumanovo, Kicevo, Shtip, Prilep and Veles, where representatives from Roma civil society organizations asked questions about the call and implementation of the projects.
The project manager presented the call for sub-grants, the sub-grant application, the draft budget and the time-frame. All interested Roma civil society organizations interested in applying for the call can submit questions electronically until 20.02.2019 at the following addresses: georgievska@nationalromacentrum.org and irsan_jasharovski@hotmail.com
The deadline for submitting applications is February 28, 2019, until 3 pm.
The call for sub-grants is part of the project "Supporting Legalization of Roma Housing" implemented by the National Roma Centrum from Kumanovo with partner organizations Symbiosis 12 and ORM Bela Kula with the support of the European Union.
****
This publication has been produced with the assistance of the European Union. The contents of this publication are the sole responsibility of Association National Roma Centrum (NRC), Kumanovo and partner organizations Association Simbiozis 12 Kumanovo and Association ORM Bela Kula Kicevo, and can in no way be taken to reflect the views of the European Union.