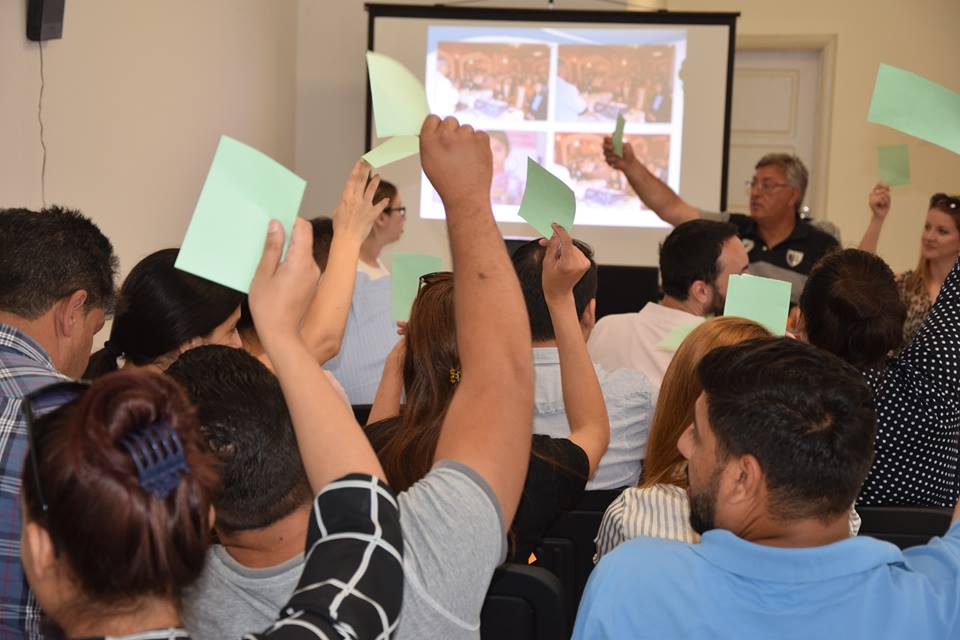 On 30.05.2018 a regular session of the Annual Assembly of NRC was held.
Chairman of the Assembly, according to the agenda, led the session of the Assembly.
Executive Director of the National Roma Center, Asmet Elezovski, addressed to the participants,  who in his speech said that today civil society organizations face barriers in their work, but through the implementation of their activities they contribute to the strengthening of the civil movement in the Republic of Macedonia. One of this is the Association National Roma Centrum.
NRC will focus on creating a new Strategy for the next three-year period related to Local, National and European strategy.Executive Director hopes that the results achieved will be a good basis for attracting support from citizens and donors.
At the Annual Assembly of NRC, an annual narrative and financial report on the work of the Association National Roma Centrum for 2017 was considered and adopted and adopted the final account for 2017.
Each of the project managers and project coordinators  presented their presentations about project implemented in 2017, informing the participants about the activities implemented within the frames of the projects and the period of realization of the projects.
The members of the Assembly had the opportunity to provide their suggestions regarding the current and past activities of the association.
The film, The Construction Site-Story about NRC, which was realized by NRC, was also shown, and you can follow it on the following link: