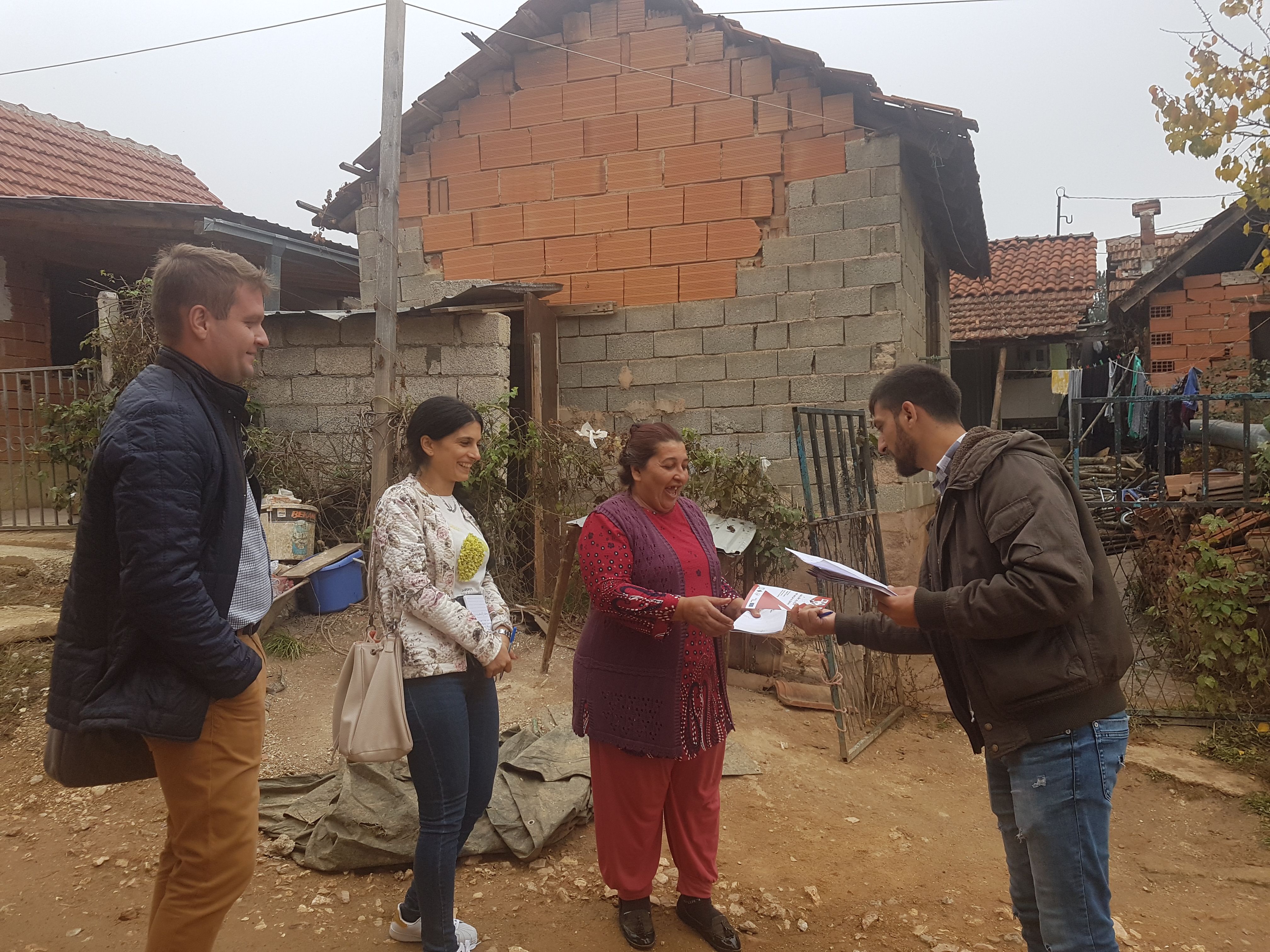 Within the frames of the project "Action for legal home" meetings were held in the municipalities of Kumanovo, Kicevo, Prilep, Kocani and Shtip, by the field assistants, the project team and attorneys with citizens in the Roma settlements in order to raise awareness among the Roma community with the meaning and the procedure for legalization.
The meetings served as an opportunity to share information within the target group regarding the process and procedure for legalization, and also as an opportunity to provide free legal aid to Roma families in the legalization procedure.
****
This publication has been produced with the assistance of the European Union. The contents of this publication are the sole responsibility of Association National Roma Centrum (NRC), Kumanovo and partner organizations Association Simbiozis 12 Kumanovo and Association ORM Bela Kula Kicevo, and can in no way be taken to reflect the views of the European Union.