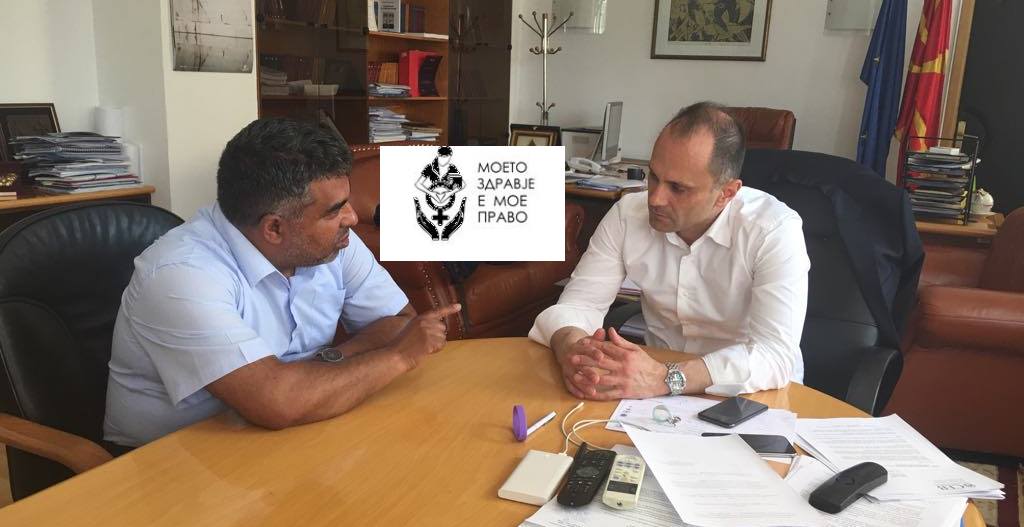 National Roma Centrum represented by  executive director, Ashmet Elezovski was  held a meeting  with the Minister of Health,  Venko Filipce-Doctor of medical science.
At the request of NRC, meeting was held with the Minister of Health in relation to the Roma and their participation and use of services, vocational training and improvement of the current situation of Roma  women in the health and health of the Roma people in the Republic of Northern Macedonia.
The meeting was held in a real time, during which the Мinister was additionally informed by the NRC Executive Director about the activities and efforts of the NRC in the 15 years of positive communication for the realization of their health rights, for their places of residence and their needs at the clinical establishments in Skopje.
The Minister informed about the personal efforts and efforts of the Ministry in the direction of achieving and improving the rights of health care for all citizens of the RSM.
The Minister encourages the process of Roma access to health institutions such as medical professionals (nurses, doctors, carers) or as service users.
He particularly emphasized the possibility of improving the situation with the possible  inclusion of Roma health mediators in the health care system in the larger towns of RSM and, according to the possibilities, emphasized that the ministry is open to cooperation.
The NRC Executive Director thanked the positive views and planned policies for improving the health system and thanked for the many interventions with his commitment in cooperation with the home services and social workers in the health centers, for humanity, for using the health services by persons without personal documentation, as well as for several people who needed surgical intervention.
We hope that in the future  will  be take into consideration the employment of Roma with already completed medical education, as well as redeployment and specialization of already existing medical staff from Roma nationality in order increasing Roma employment and reduce the outflow of young people in the Western European countries.
NRC informed that, in the absence of open communication for successful cooperation between the NRC and the Ministry of Health and health care homes, for example, the Director of the Kumanovo Hospital together with her team of health professionals would not improve the health status of the mother Roma and her children.
There are still difficulties in using the health services, which will continue to exist in the future, but it certainly remains to find common mechanisms for improving the health care system in RSM.

All this is thanks to the Open Society Foundation Macedonia and the health program of the Soros Foundation for  Western Balkans, based in Berlin.
Improving the health of Roma women.
Changing narratives for Roma in health institutions.
My health is my right.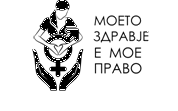 Supported by the Soros Foundation for the Western Balkans, based in Berlin.
Implementers: Association National Roma Centrum Kumanovo in partnership with youth Roma organization Symbiosis 12 Kumanovo.
Prepared by the project team.